240 STANDARD STREET…..now features "I'd make a GREAT…outfitters" scene with a cheery yellow kayak (thanks, Gulleys) and a grouping of multi-colored inner tubes – ideal for a paddle on the near-by Yadkin River.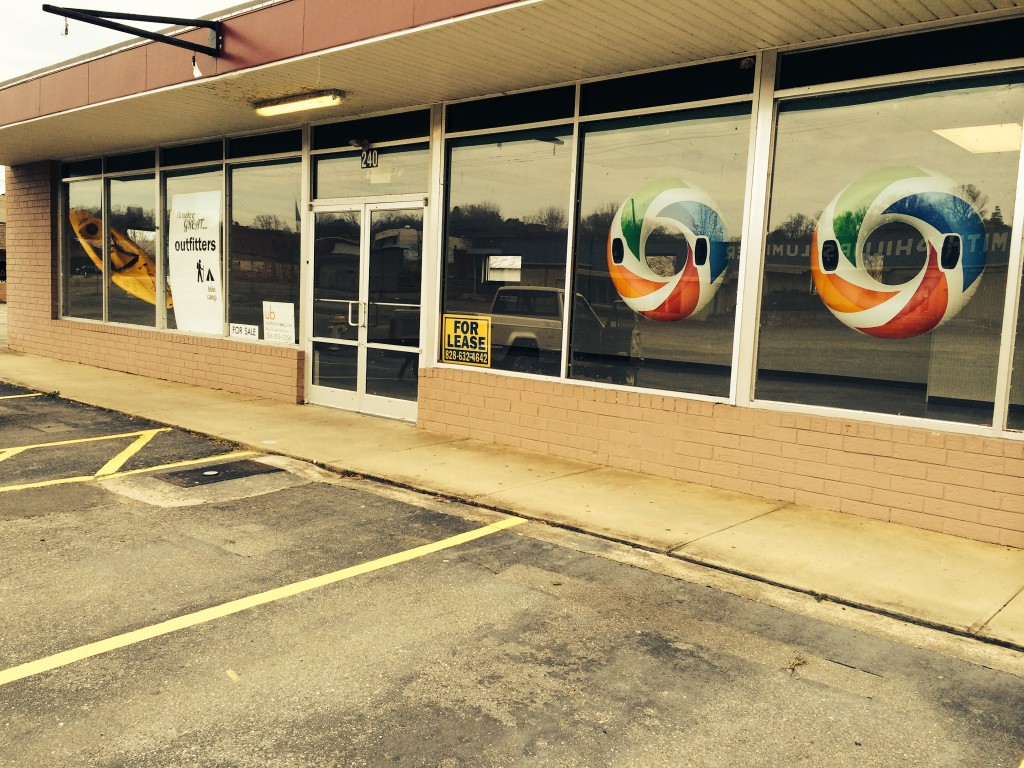 This building is currently for sale along with the neighboring self-serve car wash at 230 Standard Street for $260,000. What a great combination – get your gear at the outfitters, go play on the river, and when you're done, wash off yourself, your toys, your dogs, your kids and your car at the car wash. Both buildings are also located directly across from the proposed Heritage and Trails Center in historic downtown Elkin.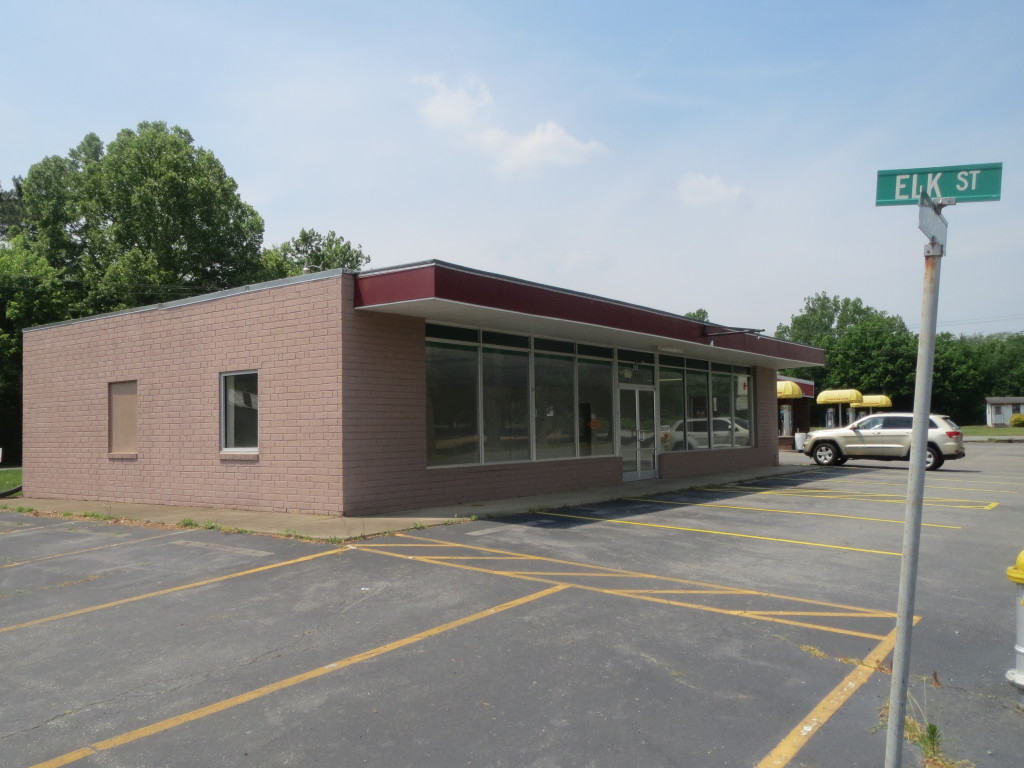 240 Standard Street is a newly renovated building measuring ~1,920 square feet. Zoned commercial, it would make a nice retail space or office building. Built in the 1960s, the exterior of the building has a mid-century look with clean lines and simple layout. The interior has new floors, electric heat pump and new restroom.  With a full wall of windows, the building has lots of natural light, making it nice and bright.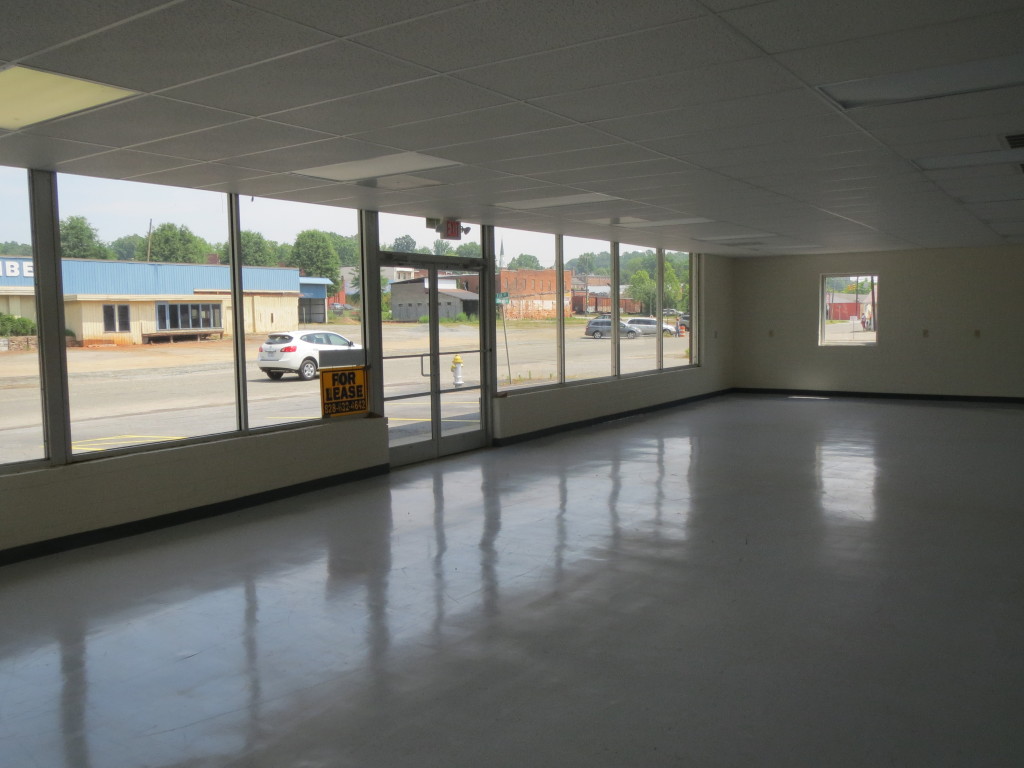 230 Standard Street is home to a self-serve car wash built in the early 1980s. Measuring ~2,790 square feet, it features seven car wash bays, three vacuum islands and change machines. It's an income producing opportunity.