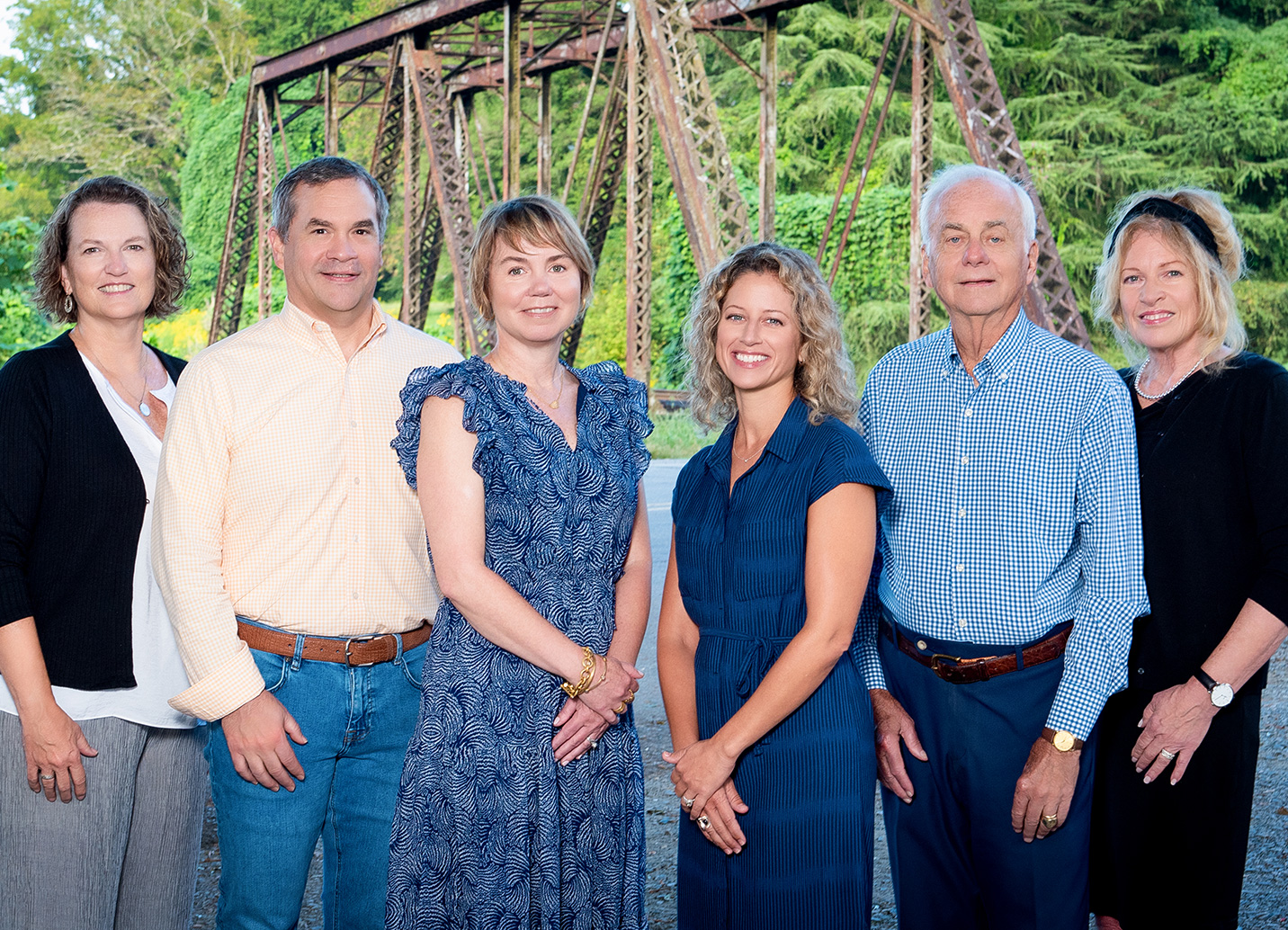 Welcome to Underdown, Ball & Associates, LLC – a full service real estate company specializing in appraisals, brokerage and property management in northwest North Carolina. We're committed to providing professional and accurate services that enable our clients to make knowledgeable and informed real estate decisions.
---
OUR TEAM
Robert Ball

Robert Ball, Partner, has been a general appraiser and real estate broker since 2001. He also serves as the firm's Broker-In-Charge. He is a practicing affiliate of the Appraisal Institute. Prior to entering the field of real estate, Robert worked in the retail investment and banking industry at First Union/Wachovia/Wells Fargo in Charlotte and Winston-Salem. A graduate of Appalachian State University, Robert received a Bachelor of Science in Business Administration. Currently, he serves as a Town Commissioner for the Town of Elkin, a board member of the Yadkin Valley Sewer Authority, a board member of the Surry County Economic Development Partnership, and is on the governing board of the Elkin Valley Trails Association. Previously, Robert served on the Town of Elkin Planning Board and Board of Adjustments and on the Elkin Advisory Committee of the Winston-Salem Foundation.

Bob Ball

Bob Ball, Partner, has been a general appraiser and real estate broker since 1999. Prior to entering the field of real estate, Bob served as President of Elkin Valley Apparel Co., Inc. for 23 years. A graduate of North Carolina State University, Bob received a Bachelor of Science in Engineering Operations. Currently, he serves on the Board of Trustees of Hugh Chatham Health and has previously served on the boards of Surry Community College and the local advisory board of BB&T. He has also been involved with the Elkin/Jonesville Rotary Club as a member and Past President.

Eris Ball

Eris Ball received her real estate brokerage license in 2014 and has assisted with property management, marketing and office administration at UnderdownBall since 2005. A graduate of the University of North Carolina at Charlotte, Eris received a Bachelor of Arts in English and minor in communications with a concentration in public relations. With 12 years corporate experience, Eris previously worked in communications at United Parcel Service in Charlotte and RF Micro Devices (now Qorvo) in Greensboro. She currently serves on the Board of Trustees for the Elkin Public Library as well as the Board of Trustees for Elkin FUMC. From 2009-2015, Eris served on the board of the Foothills Arts Council.

Claire St. Cyr

Claire St. Cyr, brings over 15 years of experience in marketing and property management to her role. A graduate of Wingate University, Claire earned a Bachelor of Science in Business Administration and Marketing and began her career with a prominent builder and developer in Southwest Florida. Claire also currently holds the position of Director of Operations for The Bonanza Group, LLC, a local company focused on real estate development, historic renovations, and small business investing and consulting.

Laurie Milligan

Laurie Milligan grew up in South Miami, Florida and moved to Charlotte, North Carolina in 1972. In 1999, she acquired her real estate license. Throughout her career, she has worked as a builder representative, a real estate appraiser assistant and a real estate attorney assistant. Each of these jobs has provided her with valuable experiences that she is able to share with her clients – whether they're looking for land to build a home or a large estate to restore. In 2015, Laurie moved to the beautiful foothills of North Carolina after many weekend visits hiking hundreds of miles of trails, horseback riding, kayaking, fishing, golfing, and enjoying the numerous Yadkin Valley wineries along the way. Laurie owns a 100-year-old building in historic downtown Elkin, which she lovingly restored. She is able to share that knowledge with clients looking for historic properties to renovate. Laurie loves living within walking distance of downtown Elkin which offers restaurants, shopping, music venues, wineries, breweries, and events every weekend. There is never a shortage of things to do in Elkin – the best-kept secret town in North Carolina.

Danna Bullock

Danna Bullock moved to the Elkin area from Maryville Tennessee in 2018. After many years of visiting friends, she fell in love with the town, and its people, and decided this was the place! She found the perfect spot to call home, while working with Eris at UnderdownBall, and loves calling this part of North Carolina home.

Danna got her Brokers License in 2006 and began her career in Real Estate at Weichert Realtors, Larose and Company in Southern Pines NC. Later she switched to the Coldwell Banker Advantage Team, while being an active member of the Pinehurst-Southern Pines Area Association of Realtors, North Carolina Association of Realtors, and the National Association of Realtors. During this time she was a regular recipient of sales awards, was a mentor to new agents, a development representative for a local builder, and acted as a property manager with Sandhills Rentals.

Danna earned her Bachelor of Science Degree in Dance Education from UNC-Greensboro. She was the dance instructor at the James J Harris YMCA in Charlotte for 10 years. She then co-owned and operated The Dance Shop Studio in Virginia before moving to the Sandhills of North Carolina. While living in Southern Pines, she gained her licensure in Real Estate, in addition to teaching dance at Terpsichore for 20 years, and occasionally dabbling in the hospitality industry.

Since moving to Elkin she has remained licensed, and currently works managing the Klondike Cabins in State Road. She volunteers with the Foothills Children's Theatre productions, and enjoys the small town, big heart feel of the Yadkin Valley.
---
Our History
In April 2014, Underdown, Ball & Associates, LLC, a local real estate service provider, acquired Jack A. Underdown, Inc., a long-time real estate company focused on commercial and residential sales and property management in the Elkin area. This acquisition built upon UnderdownBall's established commercial and residential appraisal business acquired from Jack A. Underdown, Inc., in 2005, and further strengthened the Company's real estate portfolio to include brokerage and property management. UNDERDOWNBALL is uniquely positioned as a full service provider for all commercial and residential real estate needs.
Jack A. Underdown, Inc., was founded in the 1960s by Jack Underdown, a prominent leader and educator in the real estate industry. Jack passed away in May 2012. He was a graduate of Lenoir Rhyne College and studied Real Estate Appraisal at the University of Connecticut, University of Virginia, University of Indiana and Purdue University. Jack was a lecturer for Appalachian State University, the NC Savings and Loan Academy, Society of Real Estate Appraisers, Lenoir Rhyne College, Queens College and the Appraisal Institute. Other highlights of his life include serving as Chair of the NC Real Estate Appraisal Board, Appraiser of the Year Society of Real Estate Appraisers '80, Past President of the Society of Real Estate Appraisers-Piedmont Chapter, Past Vice Governor District 14, Past President of the Surry County Board of Realtors, President of the Elkin-Jonesville Board of Realtors, being chosen Young Man for the Year/Distinguished Service Award from the Elkin Jaycees, served as Elkin Town Commissioner, Mayor of the Town of Elkin, and Completed more than 35 years of service in 2008 as the Chairman of the Planning and Zoning Board for the Town of Elkin. He was an Eagle Scout and Scout leader, a master real estate appraiser, expert witness and commercial real estate broker.