105 WEST MAIN INSTALLATION…The windows of 105 West Main Street now feature two scenes from the "I'd make a great…" series.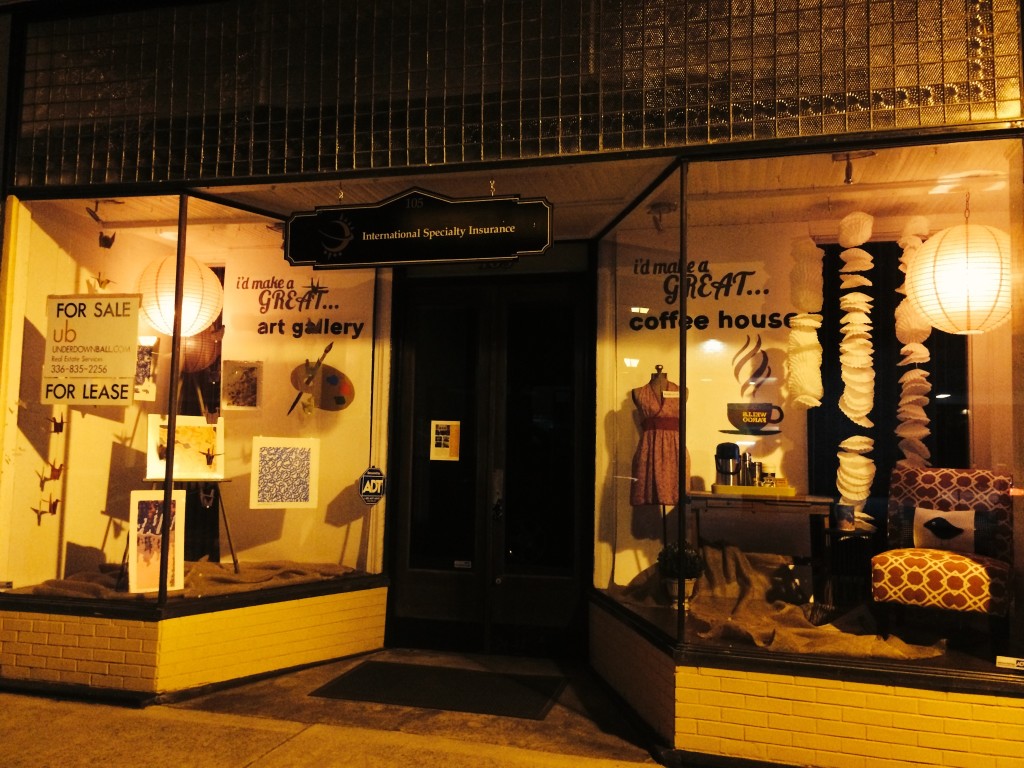 The left side features: "I'd make a great…art gallery," and is decorated with a collection of brightly colored prints and hanging strands of origami cranes.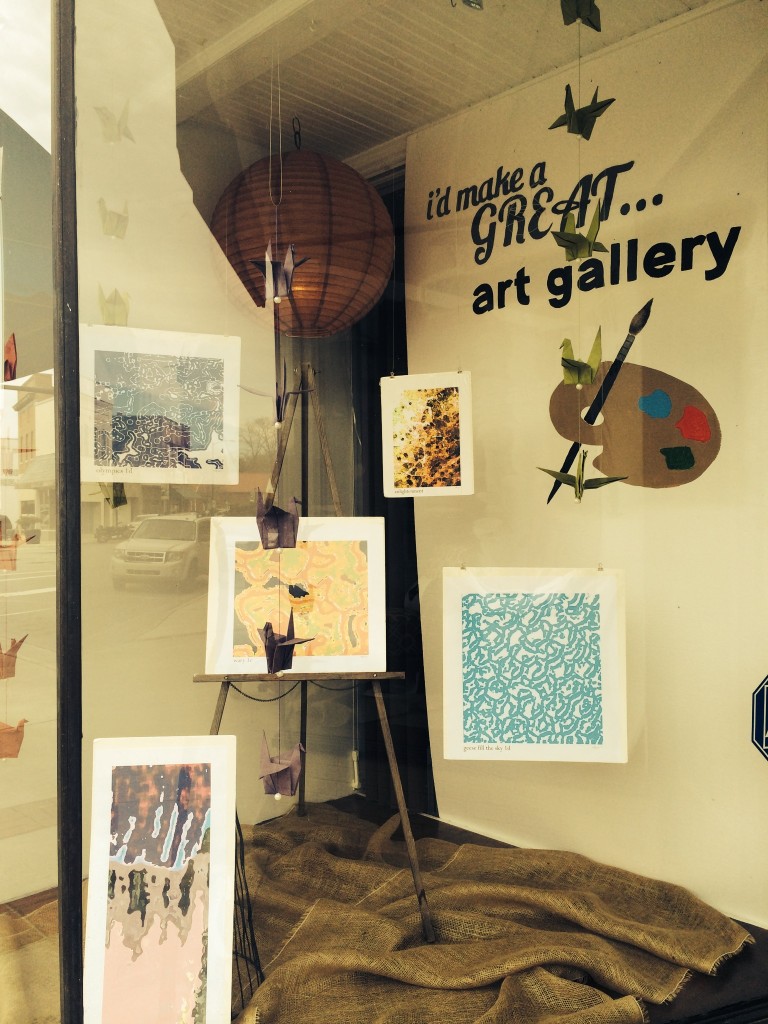 The right side features: "I'd make a great…coffeehouse," and is decorated with items one might find in a coffee shop…a dress form with apron and "barista" name tag; a serving station for cream, sugar and the likes; a comfy chair where one might sip coffee or tea while reading the paper, checking messages or sending the daily tweet.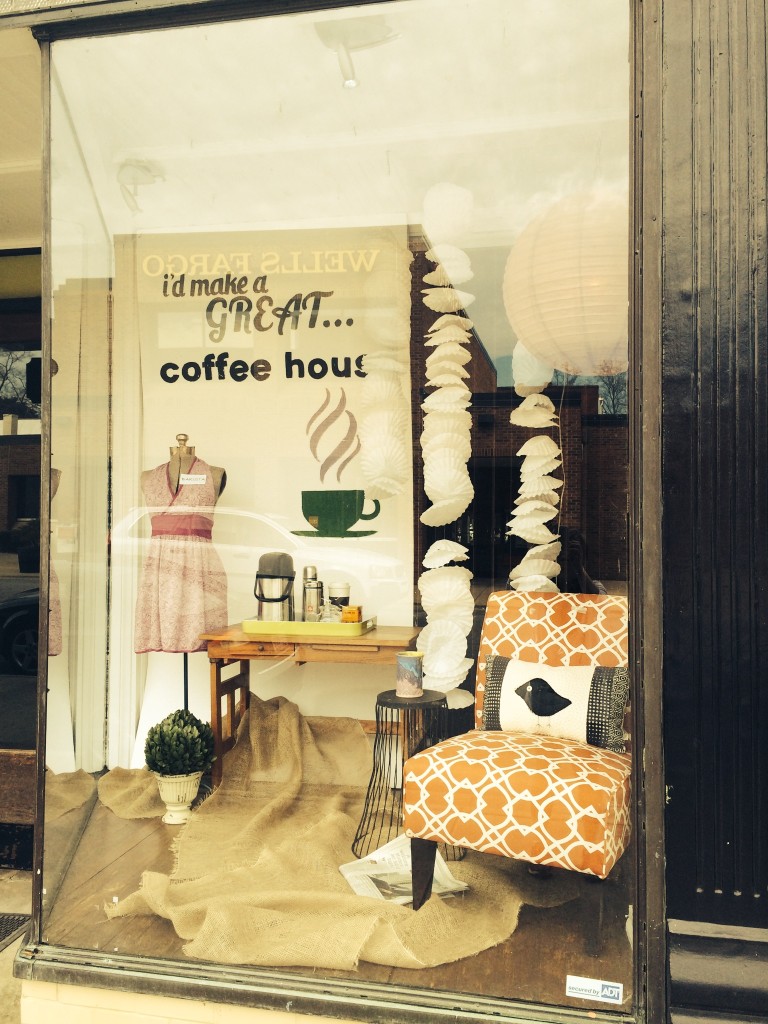 This building is quite ideal for most any commercial use – business or retail. This fully refurbished and well maintained building is for sale with a price of $299,000. The main level measures 2,840 square feet and features hardwood floors, 14 foot ceilings, a large open common area, conference room, kitchen, full bath and basement. On the second level you'll find two furnished income-producing lofts. Both feature open floor plans, hardwood floors, exposed brick walls, full bath, kitchen and a shared laundry room area. The front loft overlooks Main Street, and the back loft overlooks Depot Street and has a deck.
The main level is also available for lease at $1,300 a month.
It's a fine locale for your next business venture in the heart of historic downtown Elkin.