The act of preparing a private residence or commercial building for sale in the real estate marketplace
The goal of staging is to make a home or building appealing to the highest number of potential buyers, thereby selling a property more swiftly and for more money. UnderdownBall offers installations – staging services and techniques that focus on improving a property's appeal by transforming it into a welcoming, attractive product that anyone might want. Read more about INSTLLATIONS. Read post about INSTALLATIONS on What's Up In Elkin.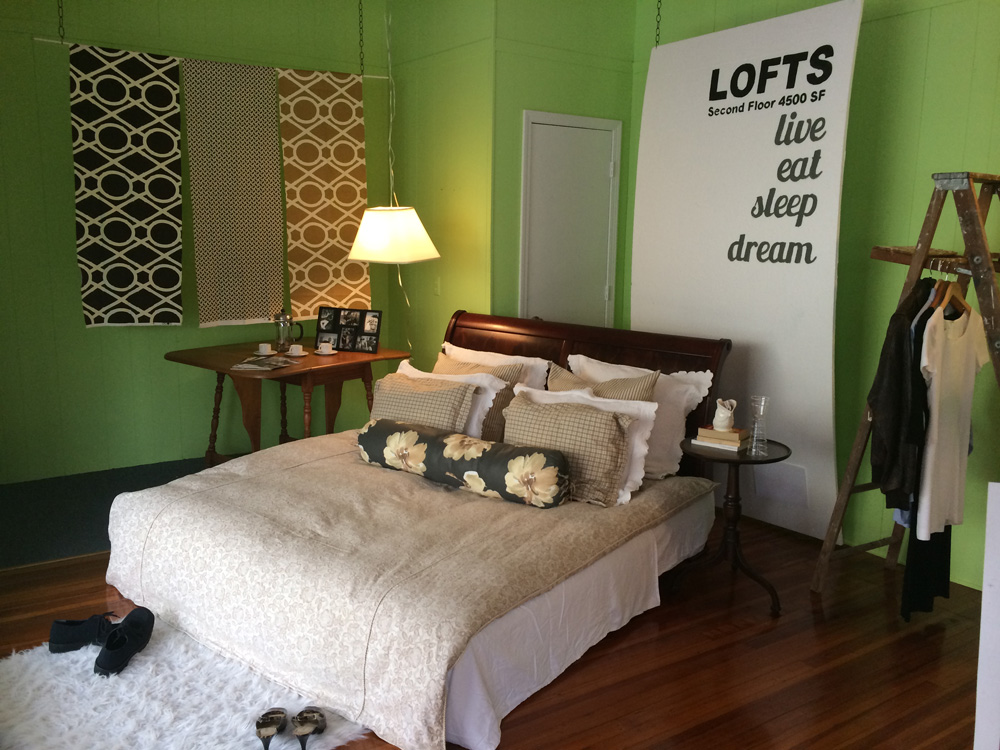 INSTALLATION at 240 STANDARD STREET
A few weeks ago I worked with Kim and Joe Seipel-Parks to create an exciting installation at 240 Standard Street – the future home of the new Yadkin Valley Community School yadkinvalleycommunityschool.org. This independent school strives to provide an outstanding learning environment within small multi-age classrooms for children in grades Kindergarten through Sixth.